Open Posts and Information regarding Applications
Job Offers & Apprenticeship Places
Plasticard-ZFT ist ein wachsendes Unternehmen, das leistungsbereiten und motivierten Menschen gute Entwicklungsmöglichkeiten bietet.
Ihre Bewerbung können Sie online per Mail an bewerbung@plasticard.de or sent via mail.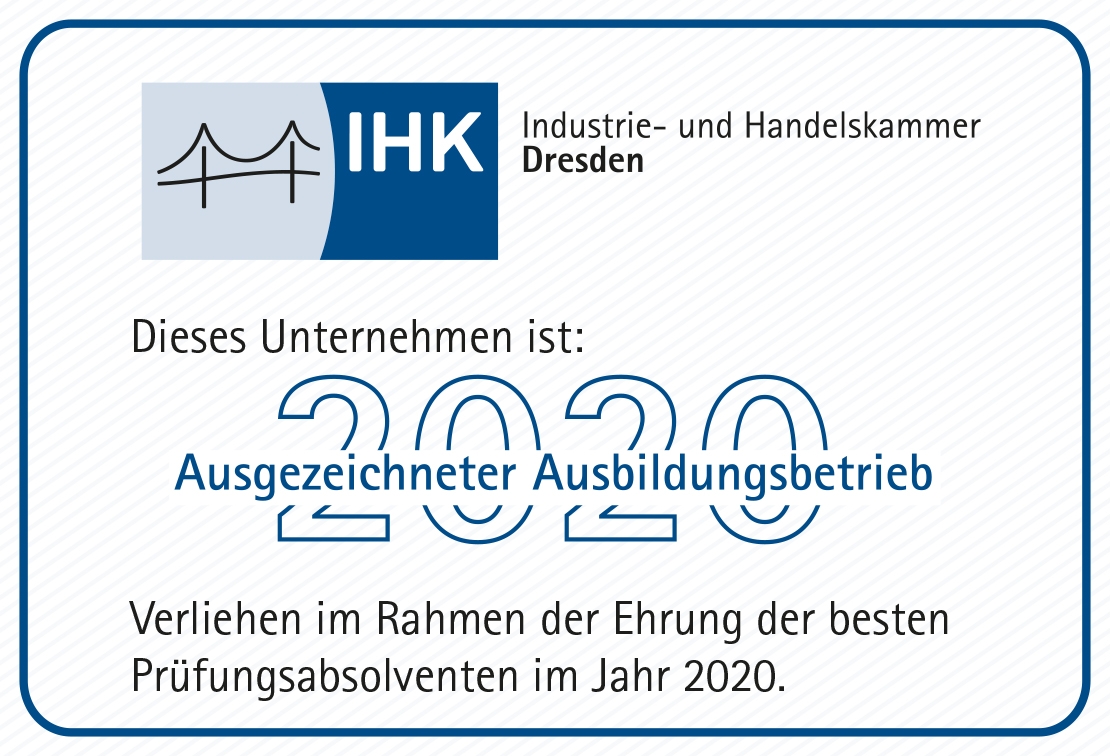 2020 wurde Plasticard-ZFT von der IHK Dresden ausgezeichnet – wir haben einige der besten Auszubildenden / Absolventen.
Internships/Diploma theses
We always have interesting topic concerning the chip card and its application available. These are especially suitable for students in the fields of Information Technology, Informatics, or Automation Technology.
Beyond this, we can also offer topics on the fields of quality management, production management and marketing. (see Speculative Applications)
Speculative Applications
Committed people who cannot find a concrete offer at the moment are nonetheless welcome to apply online with their ideas for a permanent position, an internship, or diploma thesis. In a dynamic company, demands are sometimes quicker than the updating of job offers. It's always worth to venture an attempt. Furthermore, sometimes convincing propositions create new realities.
Angebote für Werksstudenten