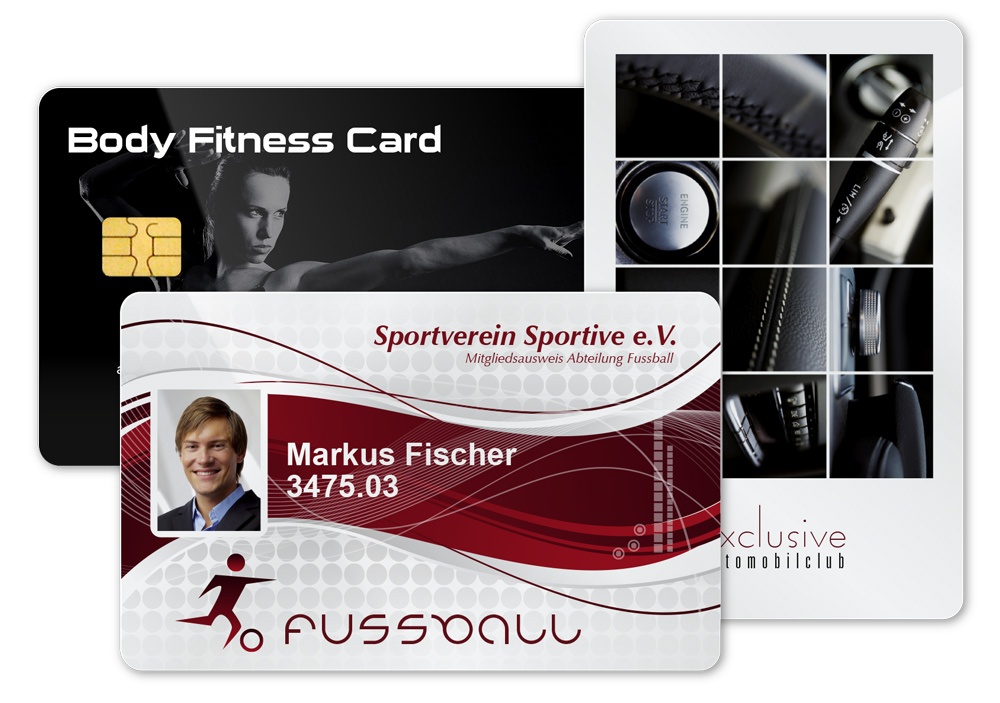 What could add more value to the membership in a club than a personal membership card? With the use of such cards the respective member develops a special connection and loyalty to the club and the connected product. Such a card signalises appreciation, belonging and solidarity.
With a printed and personalised club card, you can offer the member the advantage of an individualised card with their own name and a member number. We offer different card printers with which you can print and personalise the club card. Of course, we are also happy to take on this task for you.
As clubs usually need relatively small quantities, you are at the right address with us. We are able to produce very small runs economically sustainable. Alternatively, we can also pre-produce larger quantities of card blanks and store them in our secure card depot. If the need arises, you can just re-order them online.  
You want to mail a club card to all members? We are happy to take on this task as a whole – starting with the printing of personalised letters, the adhesion of the card and enveloping, right up to the shipping directly to the card owner – even with small quantities.
Membership loyalty
Access management
Identification & accreditation
Information & advertisement
Membership cards / membership ID-cards
Club cards / club ID-cards
Association ID-cards
Fitness cards
Casino cards