Gift Cases and Boxes Made of Cardboard, Metal, or Wood
Alongside the numerous finishing variations, the packaging of the plastic card itself can also add value. Often an attractive packaging is the deciding factor when it comes to the purchase of a gift card or voucher. For this reason, we offer a number of gift packaging variations for plastic cards. Alongside various printed sleeve versions, individual metal, plastic or wooden gift boxes can also be implemented. We strive to fulfil your ideas and wishes.
You have a specific idea in mind when it comes to the presentation of your card? Or have you already got packaging lined up and are looking for a design. Plasticard-ZFT works in conjunction with numerous partners in the printing and packaging sector. Contact us, we would be happy to help you implement your ideas and wishes.
© ilyarexi – stock.adobe.com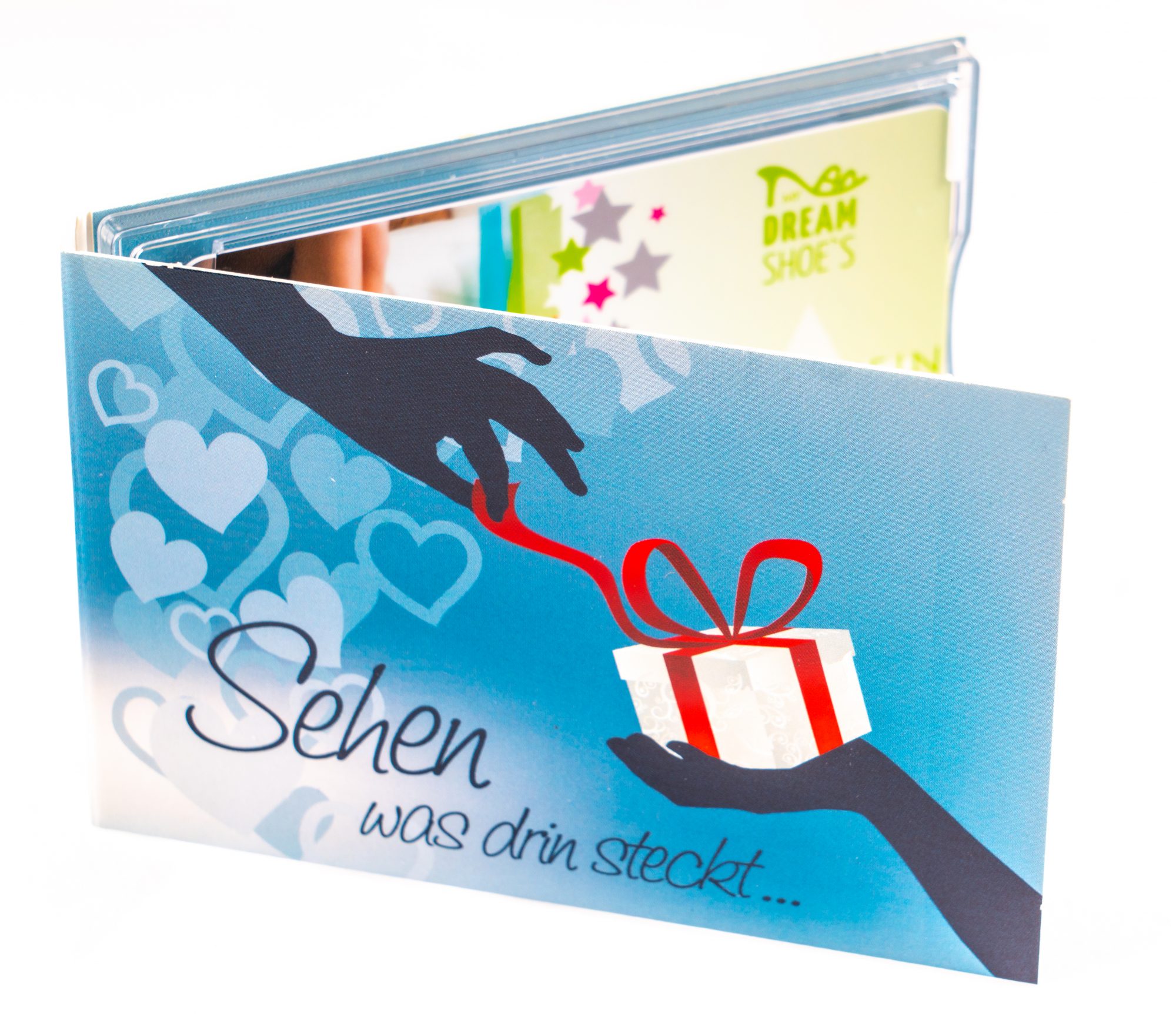 Kontaktformular Geschenkverpackung