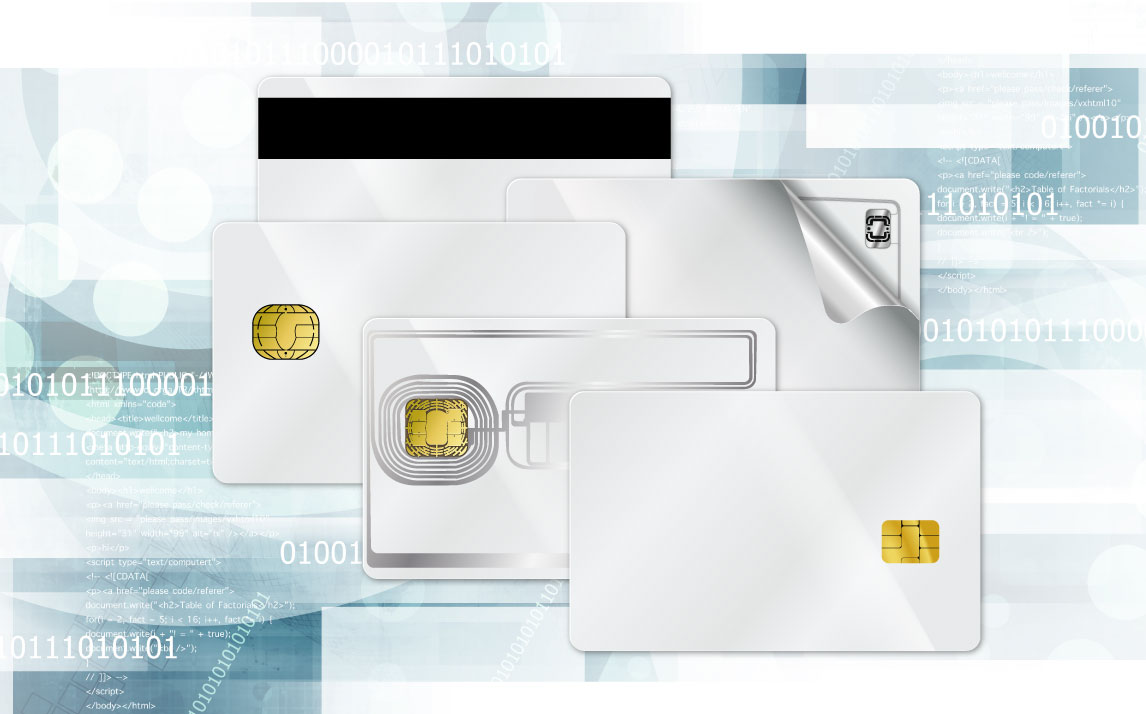 Endcoding of Data Carriers
For the use of data carriers, encoding is always necessary. This encoding can correspond with the visually readable properties and offers information on identity, account number, credit balance, or other data of the ID-owner to the evaluating system. Depending on the chosen data carrier and encryption method, the security level of the encoding can lie somewhere between "no security" and "fulfils the currently recommended security standards". Plasticard-ZFT can encode all data carriers according to your specification or advise you regarding the security of certain encoding methods.
Reading and Writing Data Carriers
Für jeden Datenträger und für jede Anwendung existieren in der Regel spezifische Codiervorschriften, deren Kenntnis Voraussetzung für eine erfolgreiche Codierung und korrekte Funktion am System ist.
Modern multi-function cards need, e.g. data for access, IT-access, payment, ticketing, time management and numerous other functions. Here, different encryption technologies are used depending on the security needs.
Plasticard-ZFT verfügt über die sichere IT-Umgebung und Experten, die mit Ihnen jede Codieraufgabe lösen. Plasticard-ZFT arbeitet mit nahezu allen Systemhäusern zusammen und realisiert von diesen authorisierte Codierungen. Wir sind selbst Partner von LEGIC® and OSS.
Installing and Writing Virtual Data Carriers
Processor chips often offer the option of installing/activa¬ting additional functions via the ISO 14443 interface by way of emulation or an applet. In this way, the various MIFARE®and/or LEGIC advant® Funktionalitäten programmiert und genutzt werden. Bei der Auswahl dafür geeigneter Chips beraten wir Sie gern (s. auch "Kombi- und Hybridkarten). Unter bestimmten Voraussetzungen kann auch das Smartphone Träger einer Codierung sein und diese über eine NFC-Schnittstelle an den Reader übertragen. Auch dafür erhalten Sie bei Plasticard-ZFT Support und die entsprechende Dienstleistung.
Test samples prior to each job
Bevor Ihr Auftrag erstmalig bei uns codiert wird, erhalten Sie immer ein Testmuster. Erst wenn wir Ihre Freigabe haben, starten wir.
© foxaon – stock.adobe.com