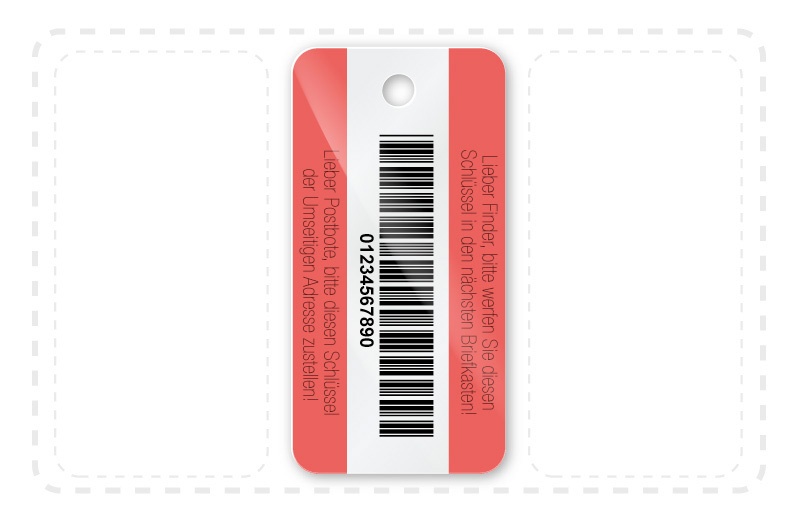 Mini Cards for Marketing or Security
Mini cards made by Plasticard-ZFT have a format of 50 x 25 mm. Individual printing, personalisation, hole punch or RFID-chip can also be realised in this size. Thus, the small plastic cards can be used as ID-cards, key finders, giveaway, customer card or voucher card. Mini cards can be fixed on any key ring or lanyard by optional hole punch. This way, the "small" customer card and simultaneous key finder is always present. Additional, for a long life on the key ring a special case is available to protect the cards from breakage, scratches, and abrasion. 
Make Three from One
KeyTag-Karten im Kreditkartenformat haben zwei Anstanzungen, die das Teilen der Karte in 3 Teile von jeweils 54 x 28,5 mm ermöglichen. Die KeyTag-Karte kann mit jedem handelsüblichen Kartendrucker bedruckt oder personalisiert werden. KeyTag-Karten können dank ihres Formates auch mit zahlreichen Zusatzoptionen oder Veredelungen sowie mit einem 4 mm Rundloch in jedem Teil geliefert werden.
The Card Within the Card
SIM-card is a term known to every owner of a mobile phone. They are broken out of a standard contact chip card and placed into the chip reader of the device. This compact solution was adopted for many other electronic devices, for example security modules in mobile devices, terminals, or as data carriers in controls and medical devices. SIM-cards are punched into an ISO-card in a way that creates a bar with predetermined breaking points on three sides in order to break the SIM out of the card. Depending on the requirements for material and durability, SIM-cards can be made of PVC or heat resistant ABS (Acrylnitril-Butadien-Styrol). We strictly follow the ISO 7810 in the production. The production of SIM-cards can happen with any kind of contact chip.
 Available SIM-formats:
Mini-SIM (ID-000, 2FF, Standard)
Micro-SIM (3FF) 
Nano-SIM (4FF)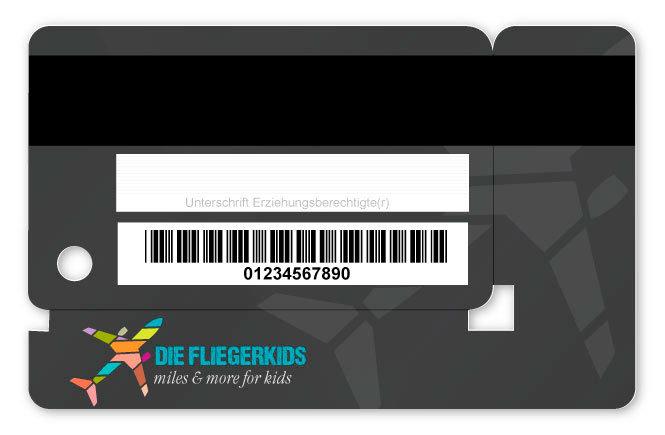 Not too big, not too small
The VISA-mini-format (65.6 x 40.0 mm) is a format which has already been adopted for numerous loyalty and customer card applications. The VISA-mini card is manually broken out of a standard ID-1-card (credit card format) and can be – in its as-delivered condition – processed with all common printers and card mailing machines. As an additional special feature of this card it is possible to implement a magnet stripe or barcode in a way that enables the use of swipe card readers. In the USA, the VISA-mini card is even used as a credit card.
© Voronin76 – shutterstock.com