Clips and other fastening are available for nearly every purpose. Whether for clamping, sticking, clipping or with the help of a magnet – with these little aids, plastic cards can be attached to nearly any object of piece of clothing. Extra care needs to be given to cards with data carriers. Cards with RFID-chips, for example, should not by equipped with a hole for fastening them on a clip or this should only be done by an expert. Magnet fastenings are not suitable for cards with magnet stripes. The selection of the wrong fastening method can lead to the uselessness of the card.
Adhesive Crocodile Clip
Article 16.06.0033
For adhesion onto the card surface
Additional safety pin
Metal clip with milky transparent flap
Article 16.06.0005
Plastikdruckknopf
For cards/container with long holes
Textile reinforced metal clip
Article 16.06.0004
Textile reinforced flap
Metal press stud
For cards/container with long holes
Power magnet for photo ID-cards
Article 16.06.0014
Adhesive back
Strong magnetic effect
Good wear-protection for clothing
CAUTION: Do not use for cards with magnet stripes!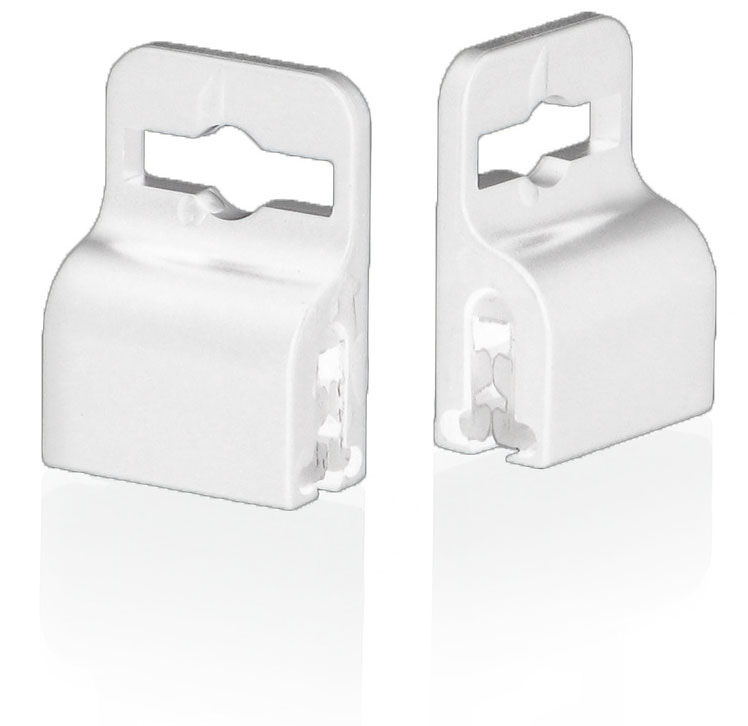 Card gripper made of plastic
Article 16.06.0035
Clamping profile made of silocon, white
High pulling force up to 2.25 kg
For cards without holes
17 x 55 mm, black or white
Card gripper made of plastic
Article 16.06.0034
Clamping profile made of silocon, black
High pulling force up to 2.25 kg
For cards without holes
17 x 55 mm, black or white
© Brian Jackson – stock.adobe.com